The Windows 10 KB5000802 and KB5000808 cumulative updates released this month are causing Blue Screen of Death crashes when printing to network printers.
Microsoft released the Windows 10 KB5000802 and KB5000808 cumulative updates as part of the March 2021 Patch Tuesday.
Since then, there has been a constant stream of complaints that printing is causing Windows 10 to crash with an "APC_INDEX_MISMATCH for win32kfull.sys" blue screen of death crash.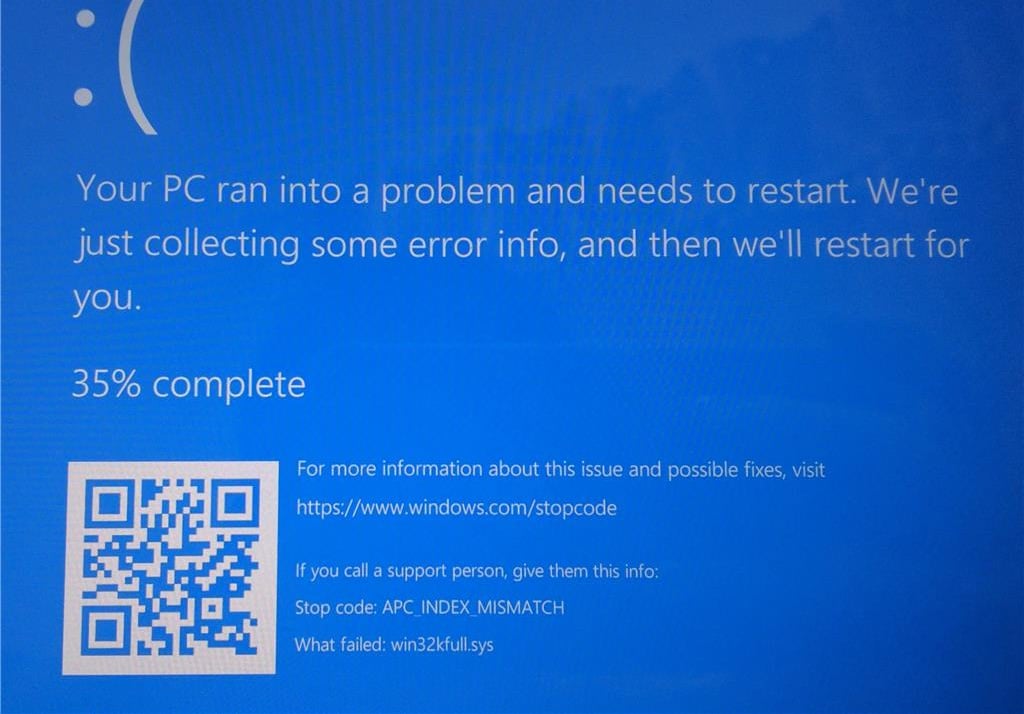 Example APC_INDEX_MISMATCH for win32kfull.sys crash
According to posts by system administrators on Reddit, the Windows 10 crashes began immediately after installing yesterday's KB5000802 and KB5000808 updates and attempting to print.
Some of the printer brands known to be affected, include Kyocera, Ricoh, and Dymo.
How to fix the win32kfull.sys crashes when printing
Unfortunately, attempts to fix the issue by upgrading printer drivers have been mainly unsuccessful.
Instead, Windows 10 users have been forced to uninstall the KB5000802 or KB5000808 updates for printing to work correctly again.
If you are affected by the printing bug, you can uninstall the Windows 10 KB5000802 cumulative update by closing applications and opening a command prompt. In the command prompt, enter the following command:
wusa /uninstall /kb:5000802
To uninstall the Windows 10 KB5000808 cumulative update, use this command instead:
wusa /uninstall /kb:5000808
If you feel uncomfortable performing the uninstall yourself feel free to contact us.